LA Copperfield Screening and Q&A
Here's your chance to experience LA Copperfield: The Personal History, Adventures, Experiences, and Observations of South L.A. Teens. The 45-minute recording will be streamed on Friday, July 31st, at 10am (PDT). The screening will be followed by a Q&A with students and LitLabs director, Jacqueline Barrios. Inspired by the novel by Charles Dickens, the performance blends movement, theater, and original writings. You don't want to miss this moving interpretation of the novel as a South LA bildungsroman.
This production culminates this year's LitLab--an annual immersive study of the long-form 19th-century novel for Foshay Learning Center seniors of the University of Southern California's Neighborhood Academic Initiative (NAI) program in their AP English classroom. LitLabs bring intensives, guest lectures, artist visits, and design partners--creating an interdisciplinary, urban-based learning experience.
For more details about the show and our pre-production festival, including a schedule and in-depth stories about students' experiences in LA Copperfield, please visit litlab.ucsc.edu.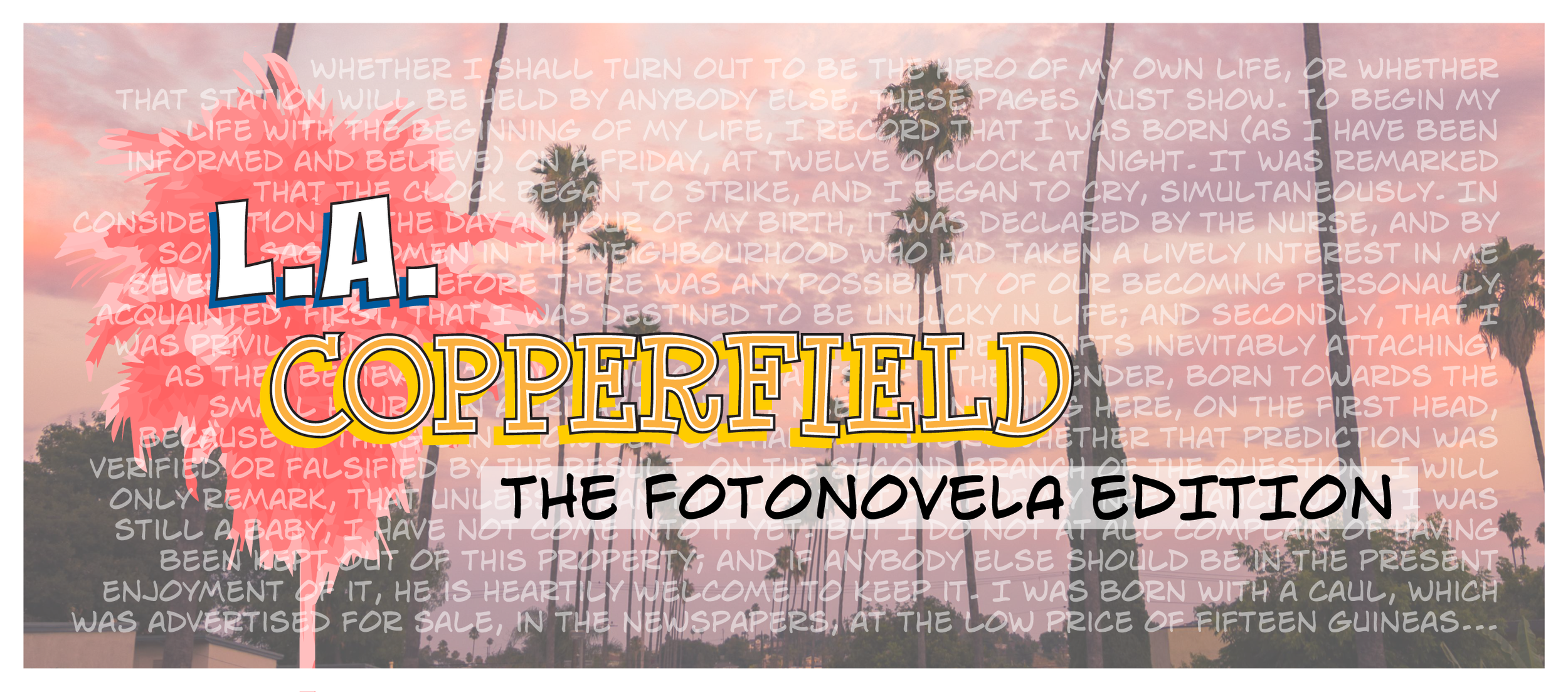 The accompanying LA Copperfield: The Fotonovela Edition is an installation inspired by ten installments of the photo-based comic serial written, designed, and published by the students of South Los Angeles. In the series, students relocate David's story to their neighborhoods, re-imagining the places of Charles Dickens's novel in their own city. Ventriloquizing the first-person, 19th-Century protagonist, students take us through all the ways their own personal histories, adventures, experiences, and observations transform the urban world into their home. The Fotonovela Edition is available to view on UCLA's Urban Humanities Initiative website.
LA Copperfield is the latest project from LitLabs, which produces immersive and interdisciplinary teaching projects interested in imagining what it means to be a 21st-century teen reader of 19th-century literature in South LA. LitLabs are directed by Jacqueline Barrios, a doctoral student at UCLA English and public school teacher with the USC Neighborhood Academic Initiative and Foshay Learning Center.