Looking Before and After: Plotting with 'David Copperfield'
November 16, 2020
Citing two pivotal passages from David Copperfield, Friends of the Dickens Project Board Member, Wayne Batten, illuminates the links connecting Clara Copperfield, Betsey Trotwood, and Dora Copperfield.
TRANSCRIPT:
Hello, I'm Wayne Batten living in Nashville. I'm a retired school teacher and I'm on the faculty of the Dickens Universe. Today, I'd like to share a favorite passage from David Copperfield. 
Many people will remember the visit of the Murdstones to Aunt Betsey in Dover when Aunt Betsey delivers a severe reproof to brother and sister within David's hearing, I want to note. The passage is on page 223 in the Penguin edition, chapter 14. I want to consider this in the context of the entire novel, looking both backwards to earlier scenes and forwards to later scenes. The literary terms for this are analepsis, backwards and prolepsis, forwards.
So here is Betsey Trotwood speaking to Mr. Murdstone who thinks he's going to claim David and take him back to the factory:
'Do you think I don't know,' said my aunt, turning a deaf ear to the sister, and continuing to address the brother, and to shake her head at him with infinite expression, 'what kind of life you must have led that poor, unhappy, misdirected baby? Do you think I don't know what a woeful day it was for the soft little creature when you first came in her way—smirking and making great eyes at her, I'll be bound, as if you couldn't say boh! to a goose!'
'I never heard anything so elegant!' said Miss Murdstone.
'Do you think I can't understand you as well as if I had seen you,' pursued my aunt, 'now that I DO see and hear you—which, I tell you candidly, is anything but a pleasure to me? Oh yes, bless us! who so smooth and silky as Mr. Murdstone at first! The poor, benighted innocent had never seen such a man. He was made of sweetness. He worshipped her. He doted on her boy—tenderly doted on him! He was to be another father to him, and they were all to live together in a garden of roses, weren't they? Ugh! Get along with you, do!' said my aunt.
'I never heard anything like this person in my life!' exclaimed Miss Murdstone.
'And when you had made sure of the poor little fool,' said my aunt—'God forgive me that I should call her so, and she gone where YOU won't go in a hurry—because you had not done wrong enough to her and hers, you must begin to train her, must you? begin to break her, like a poor caged bird, and wear her deluded life away, in teaching her to sing YOUR notes.'
When we look at this in light of earlier descriptions, we realize that, Aunt Betsey is giving clarification and validation to a portrait of the Murdstones that the boy David cannot really fully give or could not give without speaking out of character. Here, of course, we understand very fully how deceptive Mr. murdstone has been and how manipulative. Now, if we look forward later in the narrative, we realize that this passage has an important effect on David, because when he attempts to form Dora's mind, as he puts it, he stops. He realizes very possibly that he is too much like Murdstone and his efforts to form Clara Copperfield to his desires.
In addition, we learn much later that Betsey Trotwood here has been married and like Mrs. Rudge in the earlier novel Barnaby Rudge, she has been paying her husband to leave her alone. Here, we have Betsey's description of that early marriage, to David.
She gave my hand a squeeze, and shook her head.
'He is nothing to me now, Trot—less than nothing. But, sooner than have him punished for his offences (as he would be if he prowled about in this country), I give him more money than I can afford, at intervals when he reappears, to go away. I was a fool when I married him; and I am so far an incurable fool on that subject, that, for the sake of what I once believed him to be, I wouldn't have even this shadow of my idle fancy hardly dealt with. For I was in earnest, Trot, if ever a woman was.'
So here, we realize that when Betsey describes Clara Copperfield, she is speaking from her own early experience with her own young man and a disappointing husband.
Taken together then, I think it is remarkable how this passage works in the context of the novel. Both to clarify David's depiction of the Murdstones, validate it, but also to increase our understanding of Betsey Trotwood and ultimately, of course, explain David's important decision not to form Dora. Thank you.
---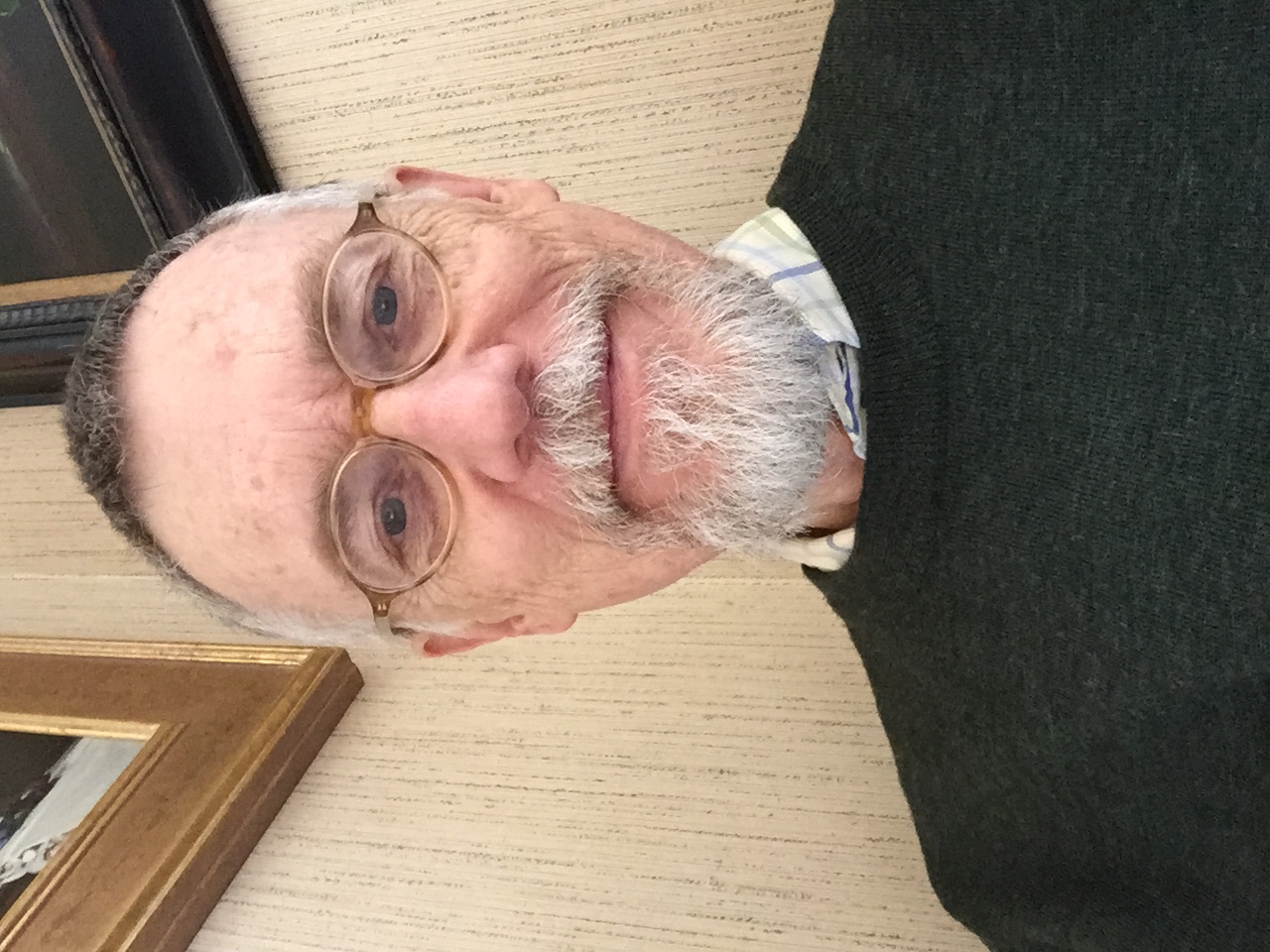 Born in Beaverlodge, Alberta, Wayne Batten immigrated with his parents in 1950 and attended public schools in Fort Washakie and Douglas, Wyoming. He served first as assistant and then as head organist at St. Matthew's Cathedral in Laramie from 1969 until 1973. Wayne holds degrees from the University of Wyoming and Vanderbilt University. After a two-year postdoctoral appointment at Vanderbilt, when his time on the reservation earned him the sobriquet "One Feather," he taught English (regular, honors, and AP) at Montgomery Bell Academy, an all-boys preparatory school in Nashville, for thirty years. During this time, he directed the school's art-and-literary magazine, Archives, and sponsored the Philosophy Club.  He has attended the Dickens Universe almost yearly since 1995. Since retiring from teaching in 2015, he has been researching and writing full time, largely in nineteenth-century literature. He has published articles on Kate Chopin, Jesse Hill Ford, Charles Dickens, and pornographic tragedy.  He resides with his partner, Chuck Sullivan, in the forest of West Meade, Nashville, where they have raised a small herd of wild deer.
---
Dickens-to-Go is a weekly program of short videos designed to whet the viewers' appetite for "more" of their favorite author. You can join Dickens Project faculty, friends, and students as they share a favorite passage from Dickens and say a few words about why they selected it.
What are your favorite passages? We hope you will make a video too! Email Courtney Mahaney for video submission guidelines.