Pickwick 
Club
Join us for a year of 19th-century literature with community readings of David Copperfield (September 2019-March 2020) and Iola Leroy or, Shadows Uplifted (April-June 2020)
Dickens 
in South L.A.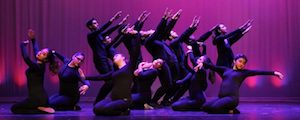 See how the study of Victorian novels has opened the minds and imaginations of the Neighborhood Academic Initiative's high school seniors in this short documentary.
Watch»
Get 
Involved
Get more involved with the Dickens Project or connect with other Dickensians around the world.
Get the 
News
Subscribe to our newsletter to keep up to date with all Dickens Projects events and activities.
Support the 
Project
Your gift to the Dickens Project helps to support outstanding research and our internationally recognized programs. Learn more or give today.