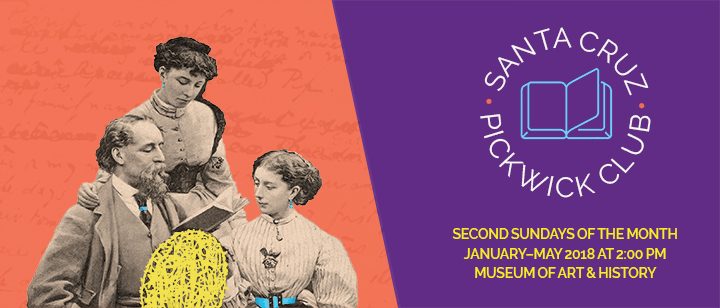 The Pickwick Book Club is a community of local bookworms, students, and teachers who meet monthly to discuss a nineteenth-century novel, beginning this January with Charles Dickens's Little Dorrit. Join us each month for conversations about the novel and guest speaker presentations to help us contextualize our readings.
Date
Readings
Special Discussion Topics
Guest(s)
January 14
Introduction to the Novel
Renee Fox, Co-Director of the Dickens Project
Murray Baumgarten, Co-Founder of the Dickens Project
February 11
Book I: Ch. 1-18
Little Dorrit in Historical Context
Bruce Thompson, Lecturer in History, UC Santa Cruz
March 11
Book I: Ch. 19-36
Victorian Colonialism
Nirshan Perera, English Teacher, Pacific Collegiate School
April 8
Book II: Ch. 1-18
"How Did the Grim Reaper's Swift Scythe Sharpen Little Dorrit's Plot?"
Cathy Cress, MSW
May 13
Book II: Ch. 19-34
The Dickens Universe
John O. Jordan, Director of the Dickens Project
Registration requested: Santa Cruz Pickwick Club Meetup Group
Sign up for updates by emailing pickwick-group@ucsc.edu.