Please join us on Monday, December 14th at 6:30 pm (PST) for a lecture with Dickens Project Director John Jordan.
These days, 150 years after his death in 1870, it is nearly impossible for a week to go by without coming across some reference to Dickens in a news article, movie review, magazine essay, or crossword puzzle clue. The adjective "Dickensian" has entered common parlance throughout the English-speaking world as a way of characterizing certain kinds of people, places, and social problems. Film, television, and theatrical versions of Dickens's novels continue to appear with surprising frequency, most recently the 2019 film adaptation of David Copperfield, directed by Armando Ianucci and featuring a multi-racial cast. Dickens, it seems, is still very much alive in 2020. In his UCSC Alumni Association talk, Professor John Jordan speculates about the reasons for Dickens's enduring afterlife and explores some of the ways in which Dickens remains important and relevant for 21st-century audiences.
---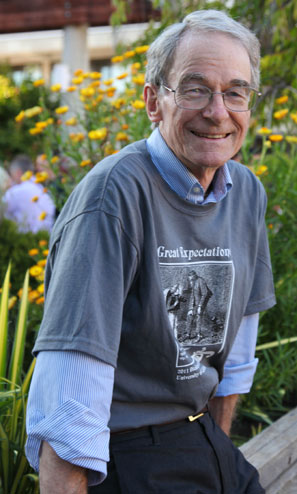 John Jordan is a Research Professor of Literature at UCSC and Director of the Dickens Project, an international multi-campus research consortium headquartered at Santa Cruz. He has edited or co-edited several books on Dickens and is the author of Supposing Bleak House (2010).