Tara Thomas, Ph.D. Candidate in Literature at UC Santa Cruz recently spoke with Beverley Rilett, University of Nebraska-Lincoln Lecturer and Research Assistant Professor in English about launching the George Eliot Archive, an online repository of George Eliot's writings, reviews, early biographical studies, and portraits.
---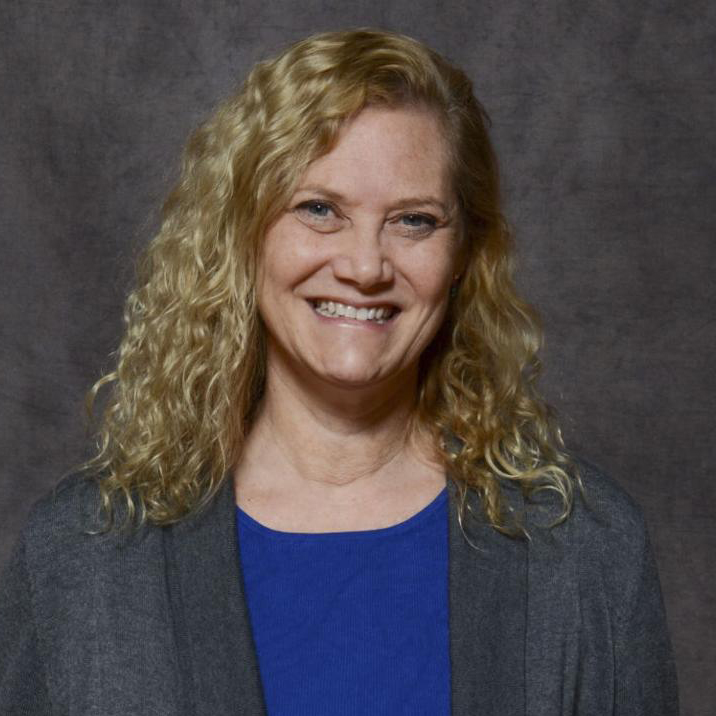 Tara: Hi Bev, thank you so much for taking the time to talk to us about George Eliot.
Bev: Thank you for asking me to speak about the project. I'm thrilled we were able to launch it on the eve of George Eliot's bicentenary.  I've been able to talk about the George Eliot Archive to people who care about this author at 5 different conferences this year. It's been such a joy!
Tara: I'm still basking in the residual excitement from having gotten to attend the Dickens Universe / "Eliot Universe" in 2017, where we read Middlemarch, so I was excited to hear the festivities were continuing this year for the bicentenary of Eliot's birth. What are some of the exciting events planned for the bicentenary?
Bev: In the U.K. there were several conferences and other special events focusing on George Eliot; last spring I attended as a keynote speaker for the "Queen Victoria and George Eliot: Lives and Afterlives" conference in Loughborough and also for the Alliance of Literary Societies annual general meeting in Nuneaton (Eliot's birthplace). In the summer, a huge international bicentenary conference, George Eliot 2019, was held in Leicester. The George Eliot Fellowship group always sponsors tours and walks to sites special to the author, but this year's trips to South Farm, her birthplace, and Arbury Hall, where Eliot's father managed the estate, were especially popular. And there's more: you can see the packed calendar of events here.
Here in the U.S., Victorianists have been hosting panels on George Eliot at their annual conferences, such as the North American Victorian Studies Association and the European Studies Conference. On November 22nd, in honor of Eliot's actual 200th birthday, our own Nineteenth-Century Studies group at UNL will meet to discuss the progress of the George Eliot Archive and share birthday cake in honor of this special author. It's truly been a wonderful year for connecting with others who are passionate about Eliot's life and work.
Tara: I know that the George Eliot Archive, georgeeliotarchive.org, was launched this year to coincide with the celebrations. I would love to hear more about what inspired you to create the archive. How did this project come about?
Bev: I'd been fortunate to work on the Walt Whitman Archive previously (2008-'12) but my true passion is George Eliot and I always hoped someone would create for Eliot scholars what Ken Price and Ed Folsom did for Whitmanians/Whitmanites/Whitmaniacs (take your pick!). After years of waiting for "someone" to build it, I decided to give it a go. With plenty of advice from other experts and with a wonderful team of enthusiastic students, we launched the George Eliot Archive site on January 1, 2019, a project that we'll continue to expand in the future. It makes me very happy to see how widely it's being used, with 75,000 visitors in less than a year.
Tara: What did you see as essential materials to include on the George Eliot Archive? 
Bev: The Archive provides a platform for scholars, students, and fans alike to learn about the life and works of George Eliot. In addition to being able to find, read, and download any of Eliot's works of fiction, nonfiction, poetry and translations, the Archive also provides information and  documents pertaining to George Eliot, including reviews of her works by her contemporaries, early biographical studies by those who knew her, and all known portraits of the author created during her lifetime. We've collected hundreds of documents, often scanning from the original publications, and made them searchable and freely downloadable. This summer we added a detailed interactive 60,000-word chronology with entries for more than 3,000 dates and we're currently working on the final editing of an interactive relationship web, summarizing and providing an index of letters for 150 of Eliot's relationships with friends, family members, and colleagues. We will continue to improve and expand the Archive year after year.
Tara: I am delighted to have all of her non-fiction literature compiled on one site since it is difficult to track down some of these works. How do you envision the George Eliot Archive influencing future Eliot scholarship?
Bev: The George Eliot Archive and her sister site, the George Eliot Review Online <GeorgeEliotReview.org> aim to be at the forefront of research on the author. We've been able to partner with the George Eliot Fellowship, publishers of the George Eliot Review journal since 1970, to digitize all the back issues of the print journal and made the collection available under an international Creative Commons license for non-commercial sharing with attribution. Whereas the GE Archive site provides a collection of public domain primary research materials, the GE Review Online site provides current critical writing that up until our project went live was limited to subscribers and available only as printed editions. Through a commitment to open access scholarship, the George Eliot Review now reaches far more scholars globally than its US counterpart, the George Eliot-George Henry Lewes Studies journal because the latter is copyrighted and inaccessible without an expensive subscription. Academics from Russia, China, and India have reached out to tell us that independent scholars and researchers from institutions without subscriptions are finding our site indispensable for their work. I believe that accessibility is the heart of democracy.
Our second sister site, George Eliot Scholars, is a new project my team has begun working on this academic year. Scholars will be an open-access platform for experts on Eliot to share and discover scholarship pertaining to the author. We plan to launch this website next year.
Tara: George Levine has called Eliot the most significant novelist of the Victorian Era. To channel Eliot herself, "but why always" Eliot? What is it about Eliot that makes her such a notable novelist? What makes her stand the test of time?
Bev: George Eliot is famous for her psychological realism. She was a careful observer of human nature who attended closely to the subtle motivations of human behavior. In her novels, we discover the often-unconscious drives and fears of individual psyches and the subtle forces of interactions with others. Sometimes we feel as if we know Eliot's characters more completely than we know our friends and family members. Her narrators help to guide the reader's compassion toward these characters who are never fully good nor evil; she helps us to recognize that everyone is doing the best they can with what they know, even when they're making disastrous mistakes. Her characters' behavior, as frustrating as it may be for the reader, is surprisingly reflective of true life. If literature teaches us empathy for those who are different from us, then Eliot's works can make us more caring people. That's why I admire her so much and repeatedly teach her works.
Tara: To follow up on my question about why Eliot is so appealing to readers nowadays, what made the Victorians themselves gravitate toward her writing? I love that the George Eliot Archive has a "Contemporary Commentary." Can you tell us about the different kinds of documents you have collected?
Bev: Our Commentary by Contemporaries section provides hundreds of pages of public domain writings about George Eliot, including a dozen biographies written by people who knew her. Obituary notices are well represented, including several later tributes written by famous authors whose own work was influenced by Eliot's, including Henry James and Virginia Woolf. Most significant is the biography written by her husband, John Walter Cross, which includes many of Eliot's letters and journal entries. Reviews of Cross's biography are collected here for the first time.
This section of the Archive also publishes most of the reviews of Eliot's works written during her lifetime, many more than any printed collection. I say "most" only because we keep finding more. We've found, for example, twice as many reviews of Middlemarch by Eliot's contemporaries than have been collected previously, and we continue to add more as we find them in various databases of digitized periodicals. We have also been adding hundreds of short notices about George Eliot that circulated in Victorian periodicals. Even when the information proved to be incorrect, we can learn a lot about the context of Eliot's life (including the role of gossip in her works) by reading the "fake news" published about her.
Tara: I have been experimenting with having students engage with various digital archival projects in the classroom, which they seem to love. Have you brought the George Eliot Archive into the classroom? I would be interested in hearing how it might act as a research tool for students.
Bev: The George Eliot Archive has already been helpful in classes in which I teach Eliot. Having all of Eliot's fiction in one place makes it accessible for students because it is free and available for students. I often project the work during class discussions so we can quickly search for and discuss pertinent quotations. My students like having both a printed and an online format and we use the standard Cabinet Edition for citations, which is far more useful than having everyone cite page numbers from any number of printed editions. Students are using more primary materials in their essays because it has all been collected and made searchable in one place. Rather than providing a single biography, students dive deeper into the information that interests them through our image collections, relationship web, maps of Eliot's travels, and detailed chronology. The Archive's collections form the basis of my students' understanding of Eliot. And for more recent critical interpretations, we provide access to 50 years' worth of commentary through the George Eliot Review. Unlike the equally excellent George Eliot-George Henry Lewes Studies journal, the George Eliot Review is available without a subscription—all you need is an internet connection.
Tara: I wanted to wrap things up by asking you how you came into Eliot studies? What is your favorite Eliot novel?
Bev: My mother encouraged me to read voraciously as a child and was proud she had majored in English herself before becoming an elementary school teacher and special education program administrator. I followed in my mother's footsteps by enrolling in a concurrent honors BA/BEd program at Queen's University where I too majored in English. There I was inspired by a wonderful professor of Victorian literature, Dr. Cathy Harland. I specifically remember as a twenty-year-old falling in love with George Eliot's Middlemarch, a novel I've re-read many times over the past three decades or so. Eliot's insights into human motivation and her ability to reveal the domestic and social pressures that influence if not control our successes and failures opened up the world to me in ways I'm still exploring. I doubt I'll ever tire of reading, researching, and writing about George Eliot.
Tara: Thank you so much for talking with us!