The Dickens Project, a University of California multicampus research unit headquartered at UC Santa Cruz and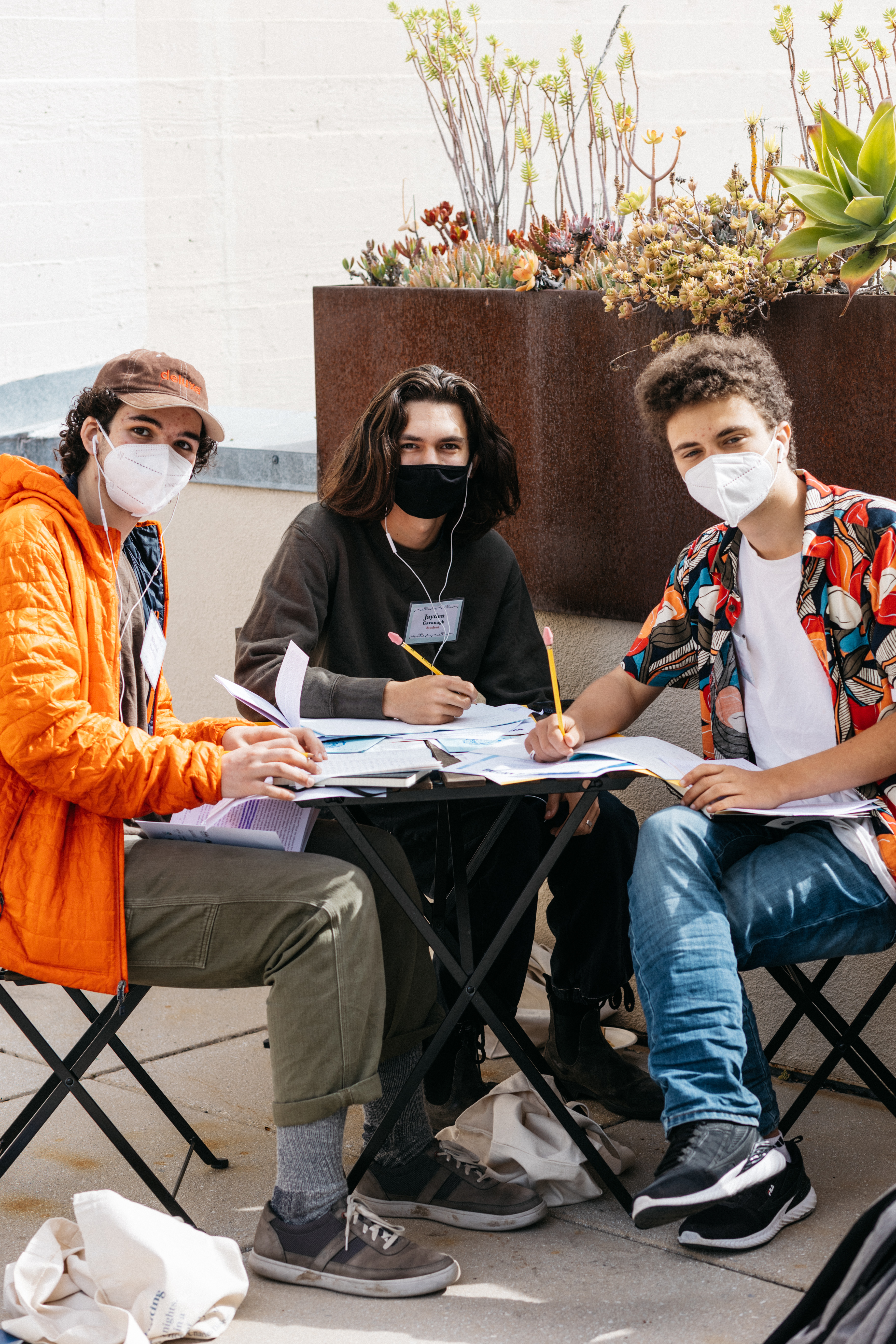 focused on the study of 19th-century Anglophone literature, launched its first annual Dickens Day of Writing at the Santa Cruz Museum of Art and History on Wednesday, April 27th. The Dickens Day of Writing is a writing retreat and competition designed to support junior and senior high school students for their future as university students and professionals by giving them the opportunity to engage with college-level literary analysis and writing with the opportunity to win cash prizes and scholarships.
On April 27th, thirty-two enthusiastic high school juniors and seniors from Pacific Collegiate School in Santa Cruz participated in the pilot Dickens Day of Writing program. Students studied Charles Dickens's "Night Walks," an essay exploring houselessness in Victorian England, and attended The Day of Writing to develop their own critical or personal essays related to the text.
The program included an introduction by The Dickens Project's founding and co-director John O. Jordan, a viewing of the "Night Walks" film adaptation The Houseless Shadow, a student writing retreat, writing mentor tutoring sessions, and a catered luncheon. Students wrote and revised their essays tucked away in Museum of Art and History exhibit rooms, including the sculpture garden and the new "Atmosphere" exhibition featuring Enid Baxter Ryce's skyscapes of Monterey Bay's fog and atmospheric rivers.
The Dickens Day of Writing's team of nineteen mentors led by the UC Santa Cruz Writing Program continuing lecturer, Dr. Brenda Sanfillipo, provided mentorship and writing tutoring to all high school participants. The Dickens Day of Writing's mentor team is comprised of community members, including Dickens Project scholars and board members, current and veteran Santa Cruz teachers and librarians, and UC Santa Cruz faculty, graduate students, and undergraduates. Dr. Sanfillipo led a Mentor Workshop for these volunteer mentors who then tutored students to help them strengthen their essays.
An award ceremony and pizza party to celebrate the winners of the essay contest will be held in late-May at Pacific Collegiate School. Awards include cash prizes of up to $1,000 accompanied by a scholarship to attend a week-long intensive summer course for 5 UC credits at this summer's Dickens Universe conference. The Dickens Universe conference is an annual week-long program featuring 19th-century novels, workshops, lectures, and classes attended by Santa Cruz community members, K-12 and higher education faculty and students, Road Scholars, The Santa Cruz Pickwick Club, and Dickens enthusiasts. This year's conference will take place between July 24th-30th at UC Santa Cruz and will feature Charles Dickens's David Copperfield and Frances E.W. Harper's Iola Leroy.