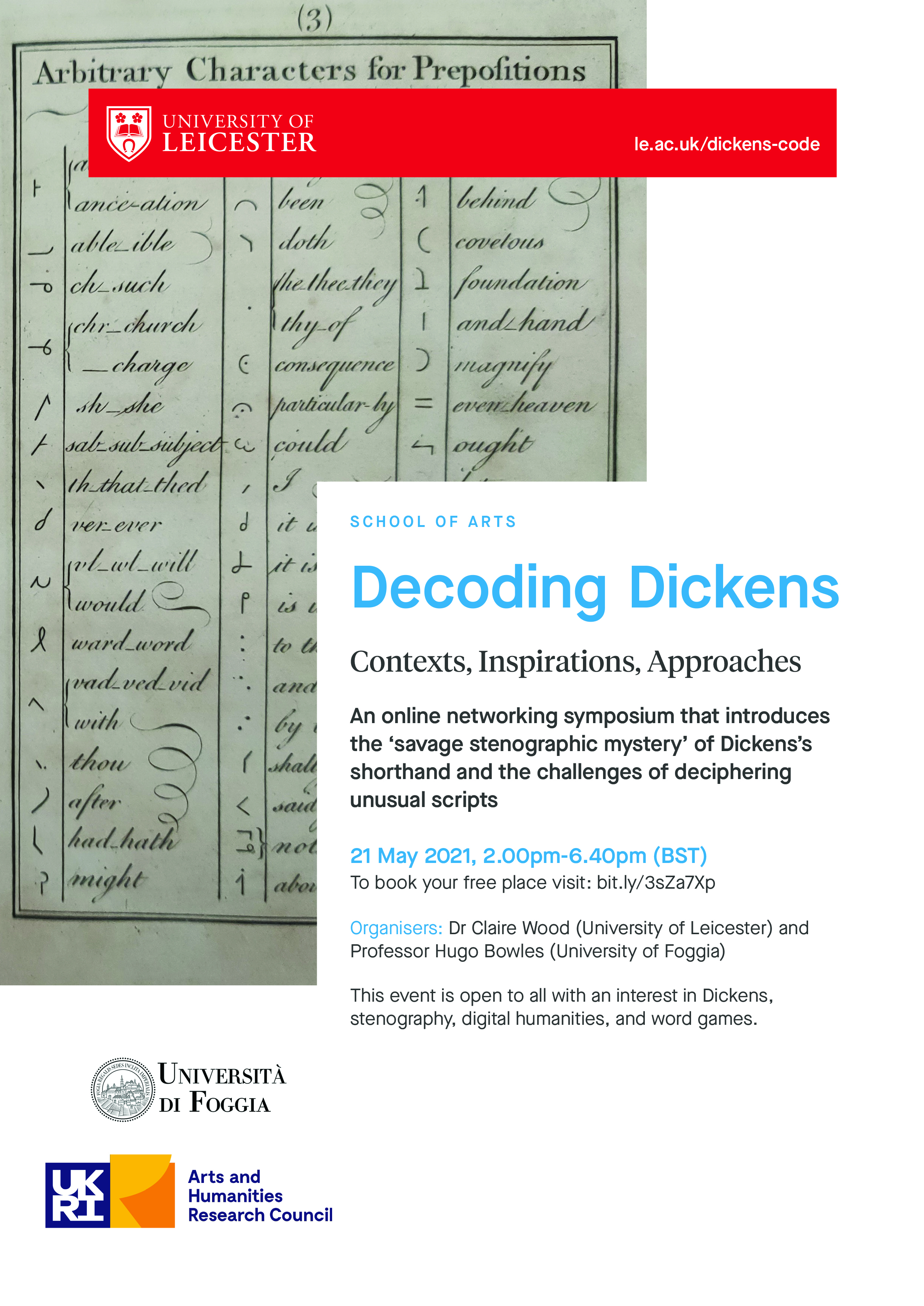 This event was rescheduled from its original 21 May date in light of industrial action at the University of Leicester. It will now take place on Friday 23 July 2021.
Organisers: Dr Claire Wood (Leicester) and Professor Hugo Bowles (University of Foggia)
Join us to explore Dickens's mysterious shorthand writing and its place within a little-known stenographic culture.
Learn about the history of shorthand from the seventeenth century through to the nineteenth, as well as Dickens's struggles to master Gurney's Brachygraphy.
Try your hand at decoding Dickens's shorthand (optional pre-symposium task).
Hear from curators about fascinating shorthand manuscripts in their collections.
Engage with a range of inspirational digital humanities projects through case studies presented by 'Dickens Code' network members.
Reflect upon the challenges of decoding one of Dickens's undeciphered shorthand scripts and hear about approaches rooted in Informatics and Forensic Linguistics.
Contribute to conversations about how we can involve people in the decoding process - and ultimately crack the 'Dickens Code'!
This free event is open to all with an interest in Dickens, stenography, word puzzles, and digital humanities. It is part of the AHRC-funded 'Dickens Code' project. For further details and to view the full programme, please visit our website.
This event will take place on Zoom. A joining link will be sent out on the day before the event. Register via Eventbrite.