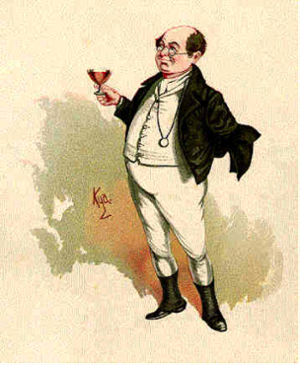 From The Pickwick Papers by Charles Dickens (1836). Illustration of Mr. Pickwick by Joseph Clayton Clark.
Please join the Dickens Project for a deliciously convivial primer, lecture, demonstration and tasting during the 2017 Alumni Weekend festivities.
"An Immersion into Dickensian Cocktails"
Saturday, April 29, 2017 • 4:00-5:30 PM
Stevenson Fireside Lounge, UC Santa Cruz
Click here to Register!
Charles Dickens was a unique and protean fellow; writer, social commentator, reporter, actor, father, and much more.
He was also a great lover of the table and glass, a noteworthy bon vivant who created wondrous punches, cups, cocktails and other nourishing potations, in novels as well as in daily life. This lecture will address Dickens's skill with wine, ale, cider, rum, and gin, interspersed with cocktail demonstrations, allowing time to taste and ponder these delicious beverages.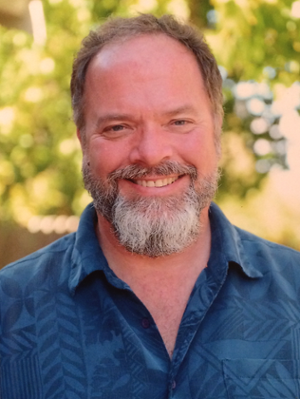 Burke Owens is a long time Bay Area wine and food industry professional, educator, former sommelier, punch aficionado and, most importantly, parent of two UCSC alums. He now serves as senior pastor at the Petaluma United Methodist Church. His appreciation of food and wine, of Dickens and the arts can all be traced back to his mother who cooked, his father who sculpted, and each one's passionate love of literature.